Community Spotlight
---
Celebrate Arbor Day
---
Upcoming Seminars
---
Community of the Month
---
Anniversaries
---
New Communities
---
Employee Spotlight
---
Visit Our Website
---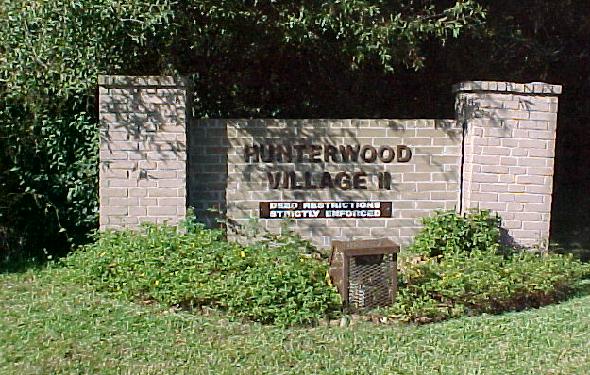 Community Spotlight:
Hunterwood Village II Association
by Annette Escarenio
C.I.A. Services is proud to celebrate our 25th anniversary with Hunterwood Village II Association. This small community with 86 properties is located within the City of Houston near I-10 East by Wallisville Road. Incorporated on July 31, 1981, Hunterwood Village II began the journey of becoming an active community. The entrance to the community was recently reopened after several months of construction to extend Highway 90. Now that the dust has settled the detours signs and dump trucks are a thing of the past.
The volunteers who give their time and commitment to improve the quality of life to their community are the Board President Abel Rodriguez, Vice President Javier Ruiz, Treasurer Carmen Salvatierra and Secretary Imelda Salina.
Board President Abel Rodriguez and Vice President Javier Ruiz have given fourteen years of their time to make a difference in Hunterwood Village. The challenge of juggling work and family did not sway them from volunteering their time and energy for others in this quaint little community.
In the beginning, the Association owned only one small, empty lot. They diligently saved money for years to turn a lonely lot into a pleasant park full of laughter. Today, it boasts a swing-set, picnic table, benches and small playground equipment. The park is host to family events and creating memories for years to remember. Each year, the residents meet at the park to enjoy their annual meeting. In years past the activities consisted of food, music, games and pure "old fashion fun". Children of all ages come to the park to enjoy playing games and making lasting memories with their families.
I would like give a special acknowledgment to Linda Jolivet who approached C.I.A. Services 25 years ago to assist the community in getting members involved, assessments paid and the streetlights back on. She was a driving force in the community for many years.
C.I.A. Services is proud to have a great business relationship established with Hunterwood Village II and its residents after 25 years and can hardly wait to celebrate their 50th Anniversary.
---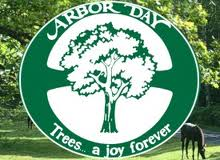 Celebrate Arbor Day with Free Trees!
As Arbor Day fast approaches on April 29th, it's time to take stock of the trees around us. It's no secret that trees are an invaluable resource to the earth-they provide oxygen, remove carbon dioxide, sulfur dioxide and nitrogen dioxide, help lower temperatures, act as wind and sound barriers, help prevent soil erosion, add natural beauty to the landscape and much more. Unfortunately, the more land is developed, the more we need these amazing plants.
One of the ways you can help protect the trees is to plant new ones, and Arbor Day is the perfect time to do just that. For those who want to be environmentally-friendly on the cheap, the Arbor Day Foundation is offering 10 free trees for each household that signs up for a new membership. Membership* is $10 for six months and $15 for the year, and they offer a wide variety of trees to choose from: flowering trees, oaks, white pines, autumn classics and more. Shipping is free, and the trees arrive at the time they should be planted.
You also have the option to have the Arbor Day Foundation plant 10 trees in forests across the US in your honor. And as a member, you get discounts on all of their already low-priced trees as well as access to special member promotions, such as free trees with purchases. To become a member, go to www.arborday.org and click on the Membership section to join.
Also, for almost-free trees, search the web for companies selling cheap trees, such as www.1dollartrees.com, where all trees are only a dollar plus approximately $3.95 in shipping.
Trees give the earth so much, and it's time for you to return the favor. Plant a tree today and make a difference that can last for years to come.
---
Upcoming Seminars
The C.I.A. Services Seminar Series has three great seminars in April and May. This is our 8th year of presenting educational seminars for our board members and other community volunteers. Each seminar concentrates on the practical aspects of the topic and provides board members with background knowledge to help them in their decision making. We consistently receive positive feedback on the content and presentation. To view the seminar descriptions and full schedule, click Houston or Bandera or visit the Library page of our website.
Each seminar begins at 6:00 p.m. and runs 2 hours. We provide deli sandwiches so you won't have to rush to eat dinner beforehand. You'll leave with knowledge you can use immediately and a great notebook with the seminar slides, samples and reference materials for your future reference and to share with others.
Board Member Orientation

This seminar is a must for all new Board members and a great refresher for seasoned veterans. It will help you get up to speed quickly by understanding your responsibilities and authorities. We'll review each of the documents that govern the way you do business. We'll give you an overview of the governing documents, basis of authority, conduct of meetings, elections, collections, deed restrictions, architectural control and many other important topics.

April 14, 2011 (Thursday), 6:00 p.m. — Southwest Office
April 19, 2011 (Tuesday), 6:00 p.m. — North Office

Advanced Topics for Board Members

After you've been on the Board a few months or a few years, you realize that some things are pretty complicated. This seminar has a heavy legal and legislative orientation. We'll dissect the lawsuit process, review foreclosures and bankruptcies, and discuss significant portions of the Texas Property Code and federal law. After all the legal stuff, we'll touch on aspects of "risk management" which includes insurance, reserves and budgeting concepts.

May 17, 2011 (Tuesday), 6:00 p.m. — Bandera Office

Essentials of Architectural Control

Your governing documents provide authority to regulate design and appearance of any construction, improvements or alterations within the community. This is a powerful authority with an obligation that it be used sensibly. This seminar will explain the range and limits of this authority, demonstrate the role of architectural guidelines, describe the interplay between deed restrictions issues and ACC issues, and touch on handling the tough ACC problems.

April 20, 2011 (Wednesday), 6:00 p.m. — Bandera Office
May 11, 2011 (Wednesday), 6:00 p.m. — North Office
May 19, 2011 (Thursday), 6:00 p.m. — Southwest Office
You can register at any time by calling 713-981-9000 or 210-490-0000 or by emailing seminars@ciaservices.com.
---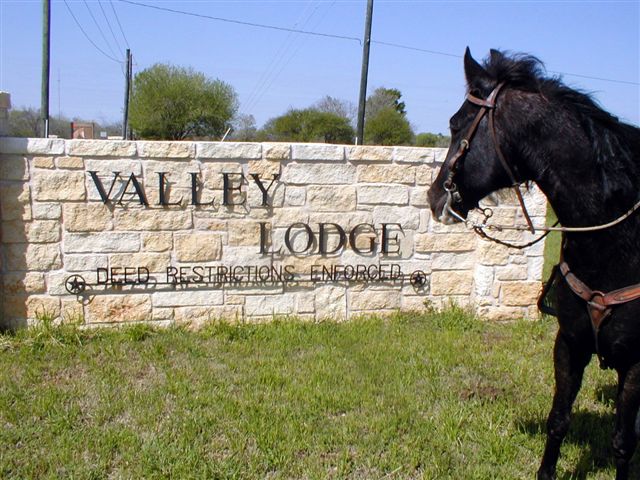 Community of the Month
We are proud of every one of our communities so it is always hard to find just one to highlight. We start by having each of our Community Managers write a nomination for one of their communities. We then read them and take a vote. Here are our most recent selections:
April - Valley Lodge Property Owners Association
Southwest Office - Kim Moore, Community Manager
March - Morningside Place Section I Homeowners Association
Southwest Office - Martha Perkins, Community Manager
February - Hunterwood Village II Association
North Office - Annette Escarenio, Community Manager
To see the full story on these communities and to see the past winners, visit the Community of the Month page on our web site.
---

Anniversaries
Every month we appreciate the communities that are celebrating their anniversaries with us. Here are the clients that started with us in April.
Parkway Forest Property Owners Association — 25 years
Park Place Townhomes Homeowners Association — 21 years
Ridgepoint Community Improvement Association — 21 years
Pine Forest Village Community Association — 18 years
Hunterwood Village I Homeowners Association — 14 years
Colony Grant Homeowners Association — 11 years
Eagle Springs Commercial Association — 8 years
Fairfax Village Homeowners Association — 8 years
Marina Bay Park Community Association — 8 years
Sonoma Ranch Homeowners Association — 8 years
Telfair Commercial Association — 5 years
Cross Creek Ranch Community Association — 3 year
Our goal has always been to create a positive, long term relationship with all of our client communities. We are very proud to be managing all of these communities.
---
New Communities
C.I.A Services continues to grow as more communities hear about our unique approach to community association management. We would like to welcome our newest clients that have come onboard in the last three months.
Glenn Haven Homeowners Association — North Office — Laura Tate, Community Manager
---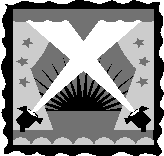 Employee Spotlight
Congratulations to Rhonda Culbreth, a multi-faceted, support staff member at our North Office who is celebrating her 21st anniversary with C.I.A. Services. Rhonda is a valuable employee who worked at all of our Houston area offices in a variety of positions.
Our congratulations and best wishes to Candace DeRousselle on her March 26th wedding to Johnny Look. The evening celebration with family and friends was held at Maggiano's Little Italy. Candace is a Community Manager at our Southwest Office.
And although she is not an employee, congratulations to Martin and Lupita Rodriguez on the birth of a little angel on Christmas Day. Ezra Martin Rodriguez was 6 lbs 12 oz and 20.5 inches tall and much bigger now! Lupita is a board member in the Postwood Community Association.
| | | | | |
| --- | --- | --- | --- | --- |
| | | | | |
| Rhonda Culbreth | | Candace DeRousselle | | Martin, Lupita & Ezra Rodriguez |
C.I.A. Services, Inc.
www.ciaservices.com
Toll Free: 866-219-0563
Southwest Office


---

3000 Wilcrest Drive, Suite 200
Houston, Texas 77042-3390


---

Phone: 713-981-9000
Fax: 713-981-9090
North Office


---

8811 FM 1960 Bypass, Suite 200
Humble, Texas 77338-4023


---

Phone: 281-852-1700
Fax: 281-852-4861
Bandera Office


---

465 Bear Springs Road
Pipe Creek, Texas 78063-3178


---

Phone: 210-490-0000
Fax: 830-535-4265

(c) 2011 C.I.A. Services, Inc.